Mental Health Awareness Day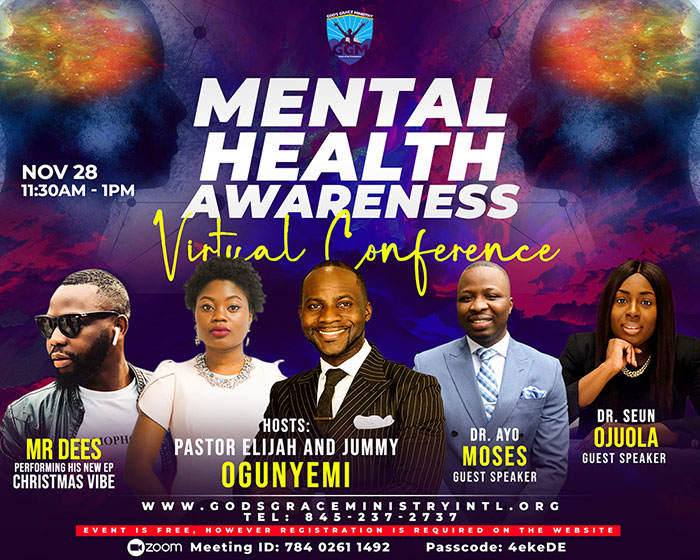 10, Feb 2021
We are excited about our annual mental health awareness day which is always conducted in November.
As we know 2020 and 2021 has been an interesting year, we dealt with a lot of blows from the national lockdown, to politics , to another surge in cases as the fight with Covid-19 continues to people losing jobs, events cancellations, travel restrictions and more.
This definitely has taken a toll on all of us , so how do we deal with Covid fatigue, not hosting family thanksgiving/ holiday getaway even as we battle the rise in cases. How do we deal with stressing over things we cannot control ? We have partnered with two amazing doctors Dr. Ayo Mose and Dr Seun Ojuola who have volunteered their time to help us learn what habits we should indulge and how to thrive even as we deal with this pandemic. Domestic abuse is on the rise, suicide is on the rise, depression is on the rise but we shall overcome as God's children. This initiative will provide free therapy sessions, trauma hotline, suicidal prevention initiative, counseling, free resources and more.
To donate $20, $50, $100 and more please click the link below. Your support will help us to continue to achieve all of our goals and support those who are depending on us.